The YMCA is program focused – Serving all in the community.
While the vision is for the Fairmont Area Community Center to house a field house, walking track, indoor pool, ice arena and more, it will be far more than that. This won't be a facility just for athletes, just for the youth, or just for seniors, but a place for everyone. And while it's easy to think of the YMCA as a gym-and-swim, that's not really who they are.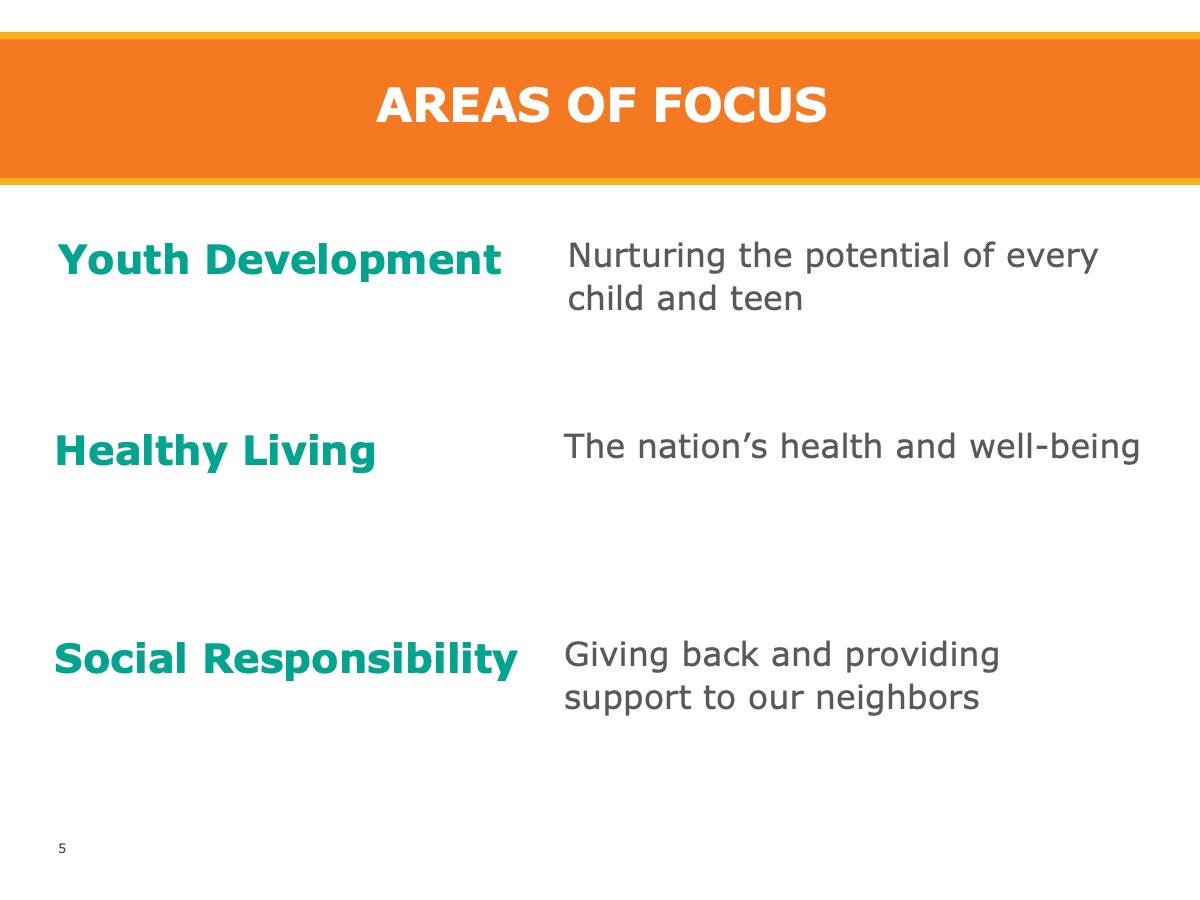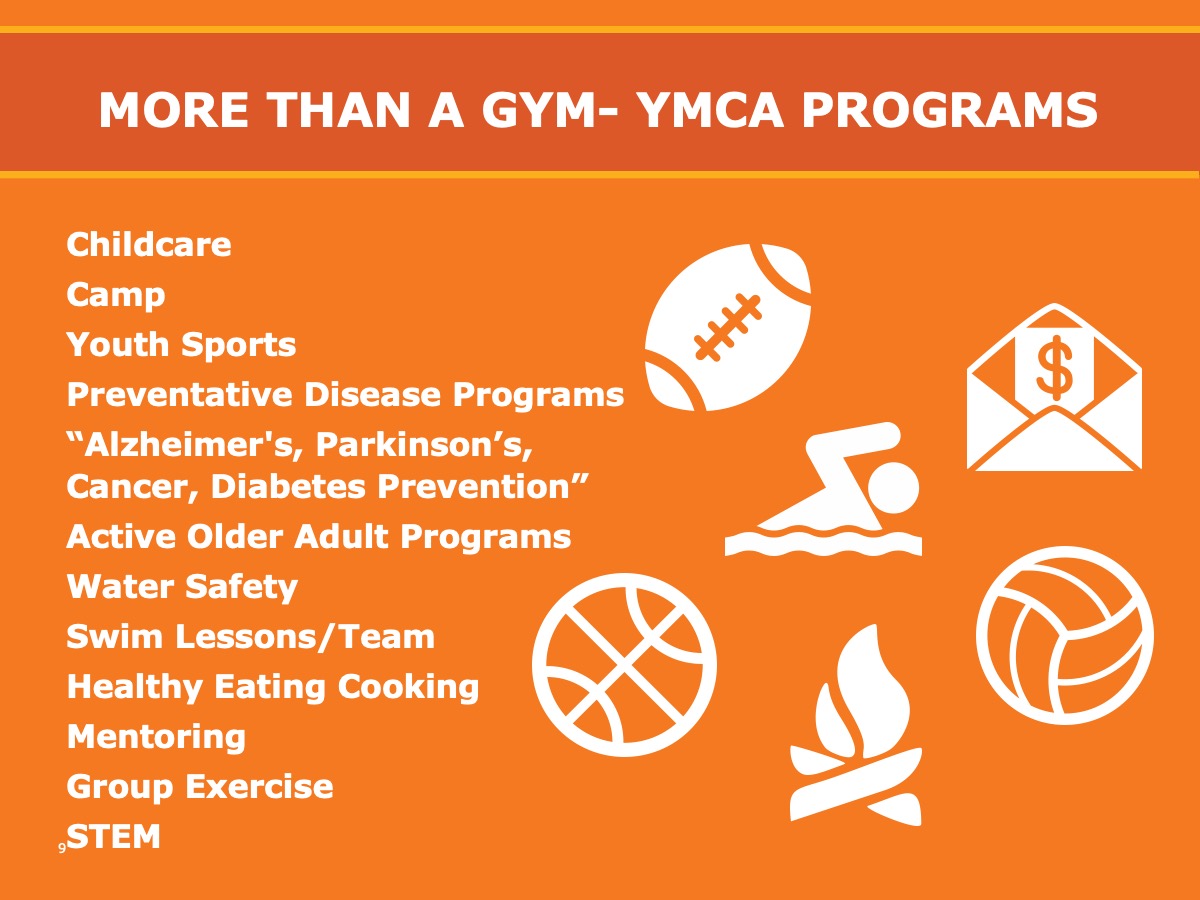 What is the YMCA?
The Y is an organization like no other. The YMCA is the leading nonprofit committed to strengthening community by empowering young people, improving the health and well-being of people of all ages and inspiring action in and across communities.
What's their purpose?
They strengthen communities by connecting people to their potential, purpose and each other. In 10,000 communities across the country, they have the presence and partnerships not only to promise but to deliver positive change.
What are their values?
Guided by their core values of caring, honesty, respect and responsibility, the Y is dedicated to giving people of all ages, backgrounds and walks of life the opportunity to reach their full potential with dignity.
Diversity, Equity & Inclusion
The Y is made up of people of all ages, from every walk of life, working side-by-side to strengthen communities. Together, they work to ensure that everyone, regardless of ability, age, cultural background, ethnicity, faith, gender, gender identity, ideology, income, national origin, race or sexual orientation, has the opportunity to reach their full potential with dignity.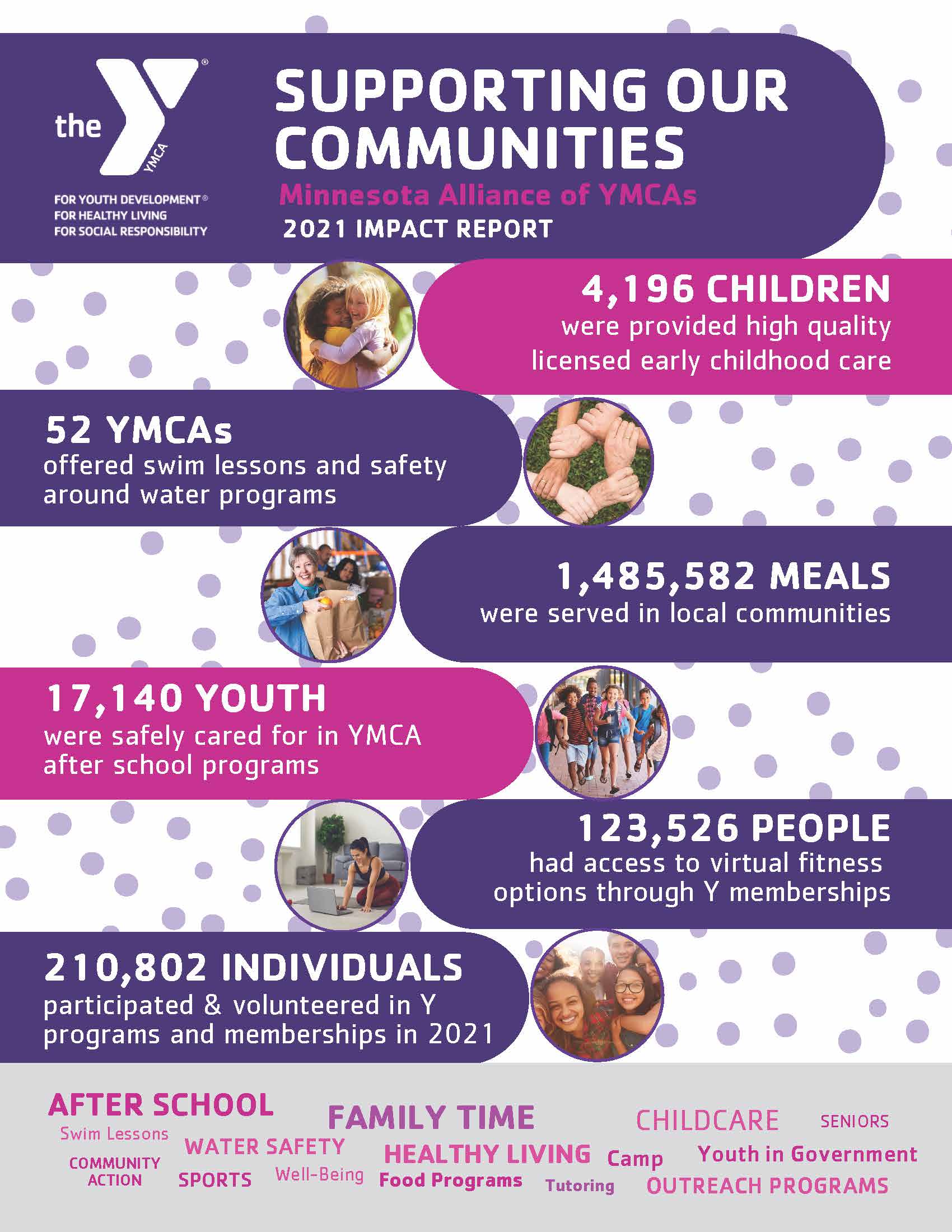 Opportunities for All
The Y welcomes everyone, which is why their programs, services and initiatives are so wide ranging. They inspire kids to realize their potential, prepare teens for college and career, provide opportunities for families to bond and support people of all ages and backgrounds to be healthier in spirit, mind and body. And that's just the beginning.
Areas of Impact
Child Care

Education and Leadership

Swim, Sports & Play

Health, Well-Being & Fitness

Water Safety & Swimming

Sports & Recreation

Supporting Young People

Supporting Newcomers

Supporting Diverse Communities

And More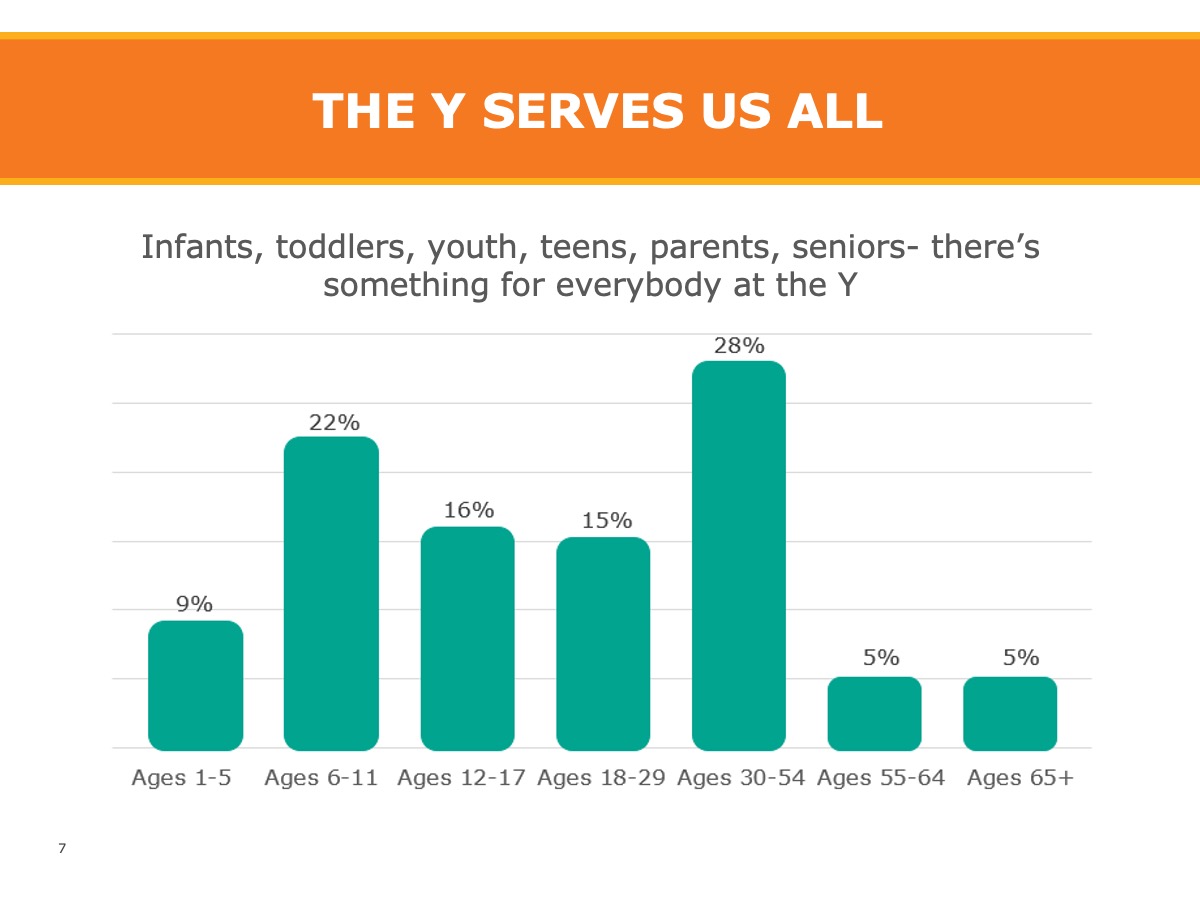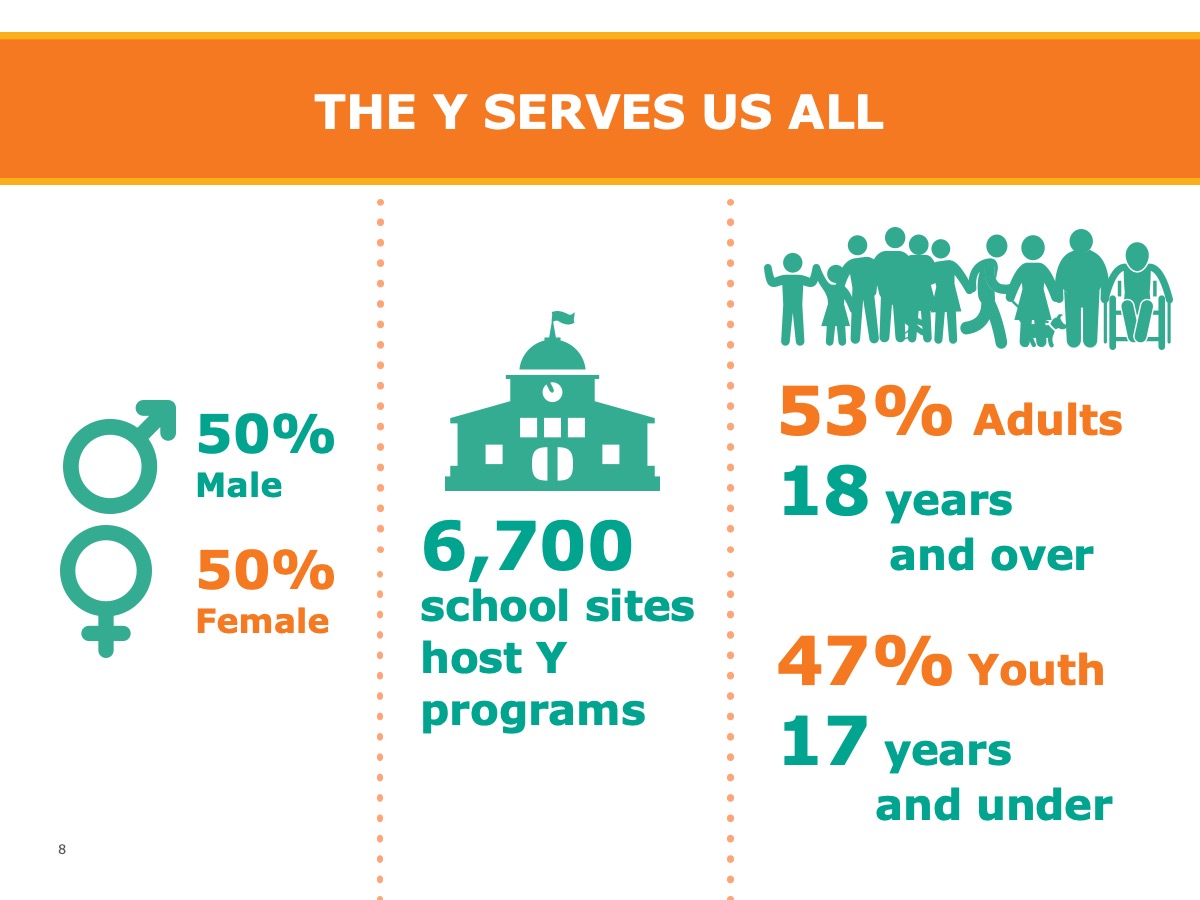 The mission of the YMCA is: To put Christian principles into practice through programs that build healthy spirit, mind, and body for all. The FOR ALL part is really important because one of the ways we use that local philanthropy is to support a financial assistance program. So, ALL people can connect to everything we do through a financial assistance program, through a scholarship program, so we work with all people from all levels and layers of our community.
YMCA programming focuses on:
Youth Development: Nurturing the potential of every child and teen
Healthy Living: The nation's health and well-being
Social Responsibility: Giving back and providing support to our neighbors
Sample programs include: Childcare, Camps, Youth Sports, Preventative Disease Programs (Alzheimer's, Parkinson's, Cancer, Diabetes Prevention), Active Older Adult Programs, Water Safety, Swim Lessons, Swim Teams, Healthy Eating/Cooking, Mentoring, Group Excercise, STEM, and more.
"We're more than a gym. The YMCA is an organization based on programs. People think of the YMCA as a gym and a pool, but it's so much more than that."
– Bruce Mielke, CEO of the Albert Lea and Forest City YMCAs
Have a question about the Fairmont Area Community Center? Need clarification on something? Heard something around town you're not sure about? Send us your question and we'll get you the correct answer.