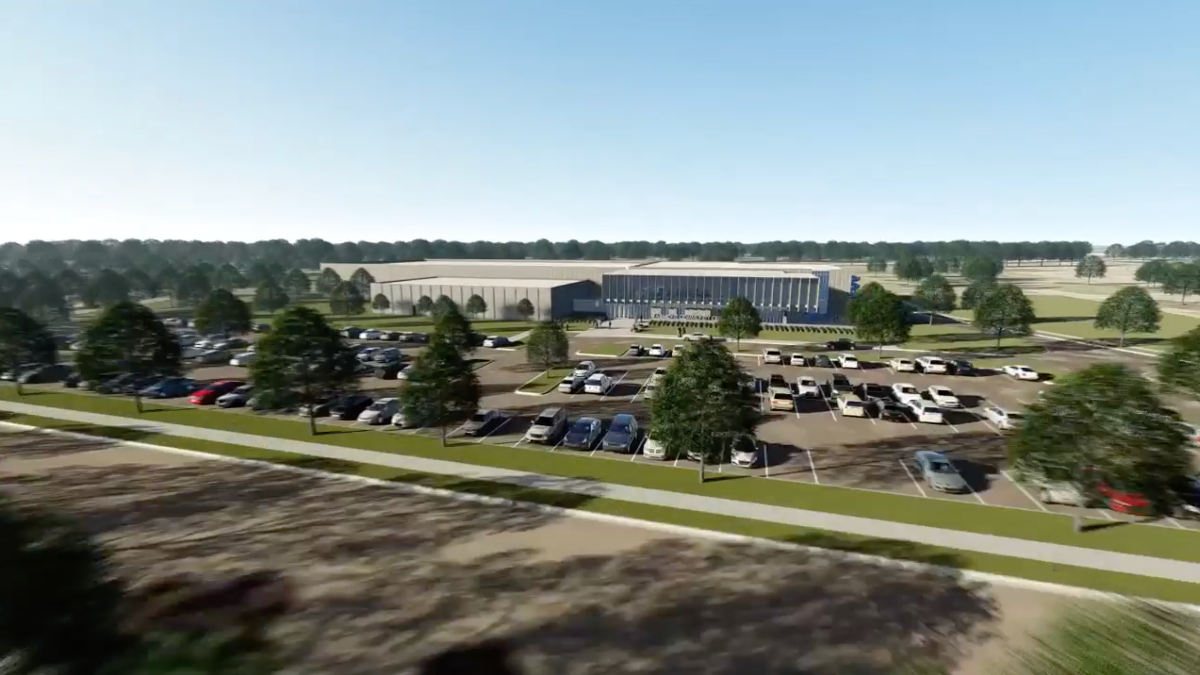 *Conceptual rendering from 2016. Not final design.
As we continue to move down our timeline, we're getting closer to the Community Center being a reality in Fairmont.
Survey results are in and results were consistent with surveys done in the past, as well as the local option sales tax vote in 2016. The 2016 vote passed by 61%, and the 665 responses from the latest survey showed 61% of respondents would use the facility. COVID hasn't done anything to deter Fairmont's want for this type of facility. The top 3 amenities respondents would use is an indoor pool, an indoor track, and an ice arena. This is also consistent with past results. Complete results can be viewed here: Survey Results
Bigger picture-wise, I think it's consistent with what we've seen since 2016 forward.
So now what?
Nine architects submitted for the Community Center project, which was overwhelmingly positive. Three finalists were decided on. These include: ISG, JLG, and 292 Design Group. These three companies started the interview process on Thursday, April 14th. Once the interviews are complete, the information gathered will be brought back to the Advisory Board who will make a recommendation to City Council. The goal is to have architect approval on the City Council agenda on April 25th.
Once an architect is hired, they are able to start on concept designs. They will also be able to use the new survey data to make sure what gets built is in line with what the community wants to use. Also, now that the design team is on board, discussion and coordination can happen between the City, the Advisory Board, the Fairmont Area Community Center Foundation, the YMCA, and Tegra. This helps all groups involved create a facility that can be built responsibly and operated responsibly well into the future. 
Local Option Sales Tax Voted Yes
The local option sales tax of 1/2% for 25 years or until $15,000,000 is reached for the purpose of funding recreational amenities, trails, and/or a Fairmont Community Center was voted yes by general election in 2016.
City of Fairmont Commits Funding
In 2019, the City of Fairmont committed $14,000,000 to construction of the community center when the committee raises an additional $6,000,000 in pledges.
Anchor Donors Secured
The Rosen Family, the Krahmer Family and Mayo Clinic Health System in Fairmont commit $4.5 million in funding.
Owner's Representative Secured
Council approves a 2-step Owner's Representative Contract with Tegra. Step one will work with a design team to develop a schedule and budget.
YMCA Consulting Agreement
The YMCA entered into a consulting agreement with the Fairmont Area Community Center Foundation. This begins to give the YMCA a physical presence in Fairmont and let's them start deciding on what programming is a need in Fairmont.
Construction Manager Secured
The construction manager is tentatively scheduled to be on the April 25th Council meeting agenda. 
Architect Secured
The three architect finalists started interviews on April 14. The contract with the chosen architect is tentatively scheduled to be on the April 25th Council meeting agenda. 
Conceptual Design Developement
The architect, City, Advisory Board, Tegra, Foundation, Hockey, and the YMCA can begin coordinating efforts to design a facility that fits the needs of Fairmont while being fiscally responsible to build and operate. Community input for final design options is estimated to begin in July.