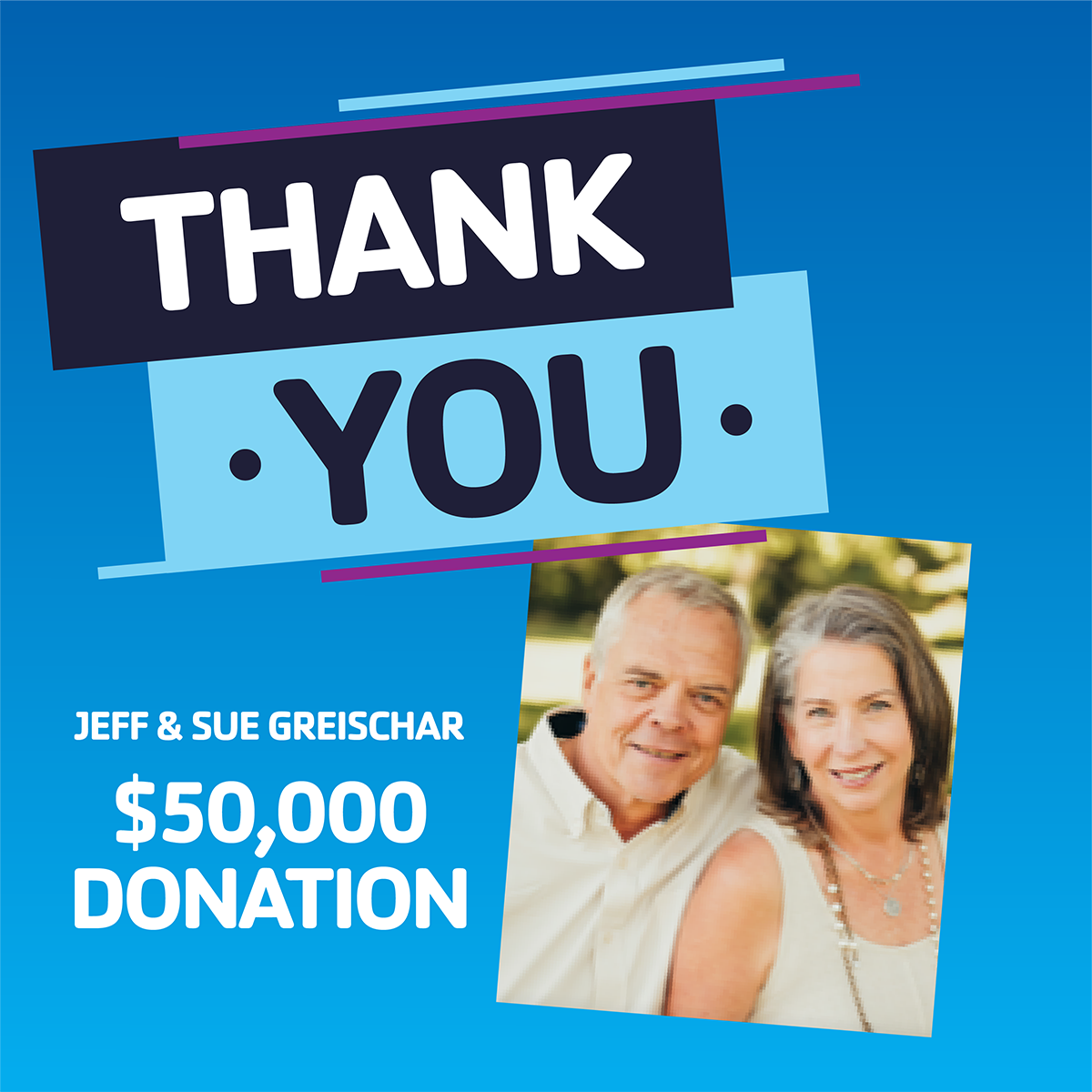 New Community Center Receives $50,000 Donation from Greischars.
The Fairmont Area Community Center Foundation recently received a generous gift of $50,000 from Jeff and Sue Greischar to be used for the construction and development of the Fairmont Area Community Center. It is the latest major donation in a series of recent donations to the Community Center Fundraising effort.
Having grown up, run a business and lived in Fairmont for most of their lives, Jeff and Sue know first-hand how great this community can be for families and businesses alike.
"Fairmont is an amazing city to build a business or grow a family. People tend to overlook how many great things we have here and adding a community center will only make this community more attractive for businesses and people of all ages and backgrounds. Sue and I couldn't be more honored to continue to invest in a community that has given so much to us," -Jeff Greischar
With this donation, Jeff and Sue become members of the Community Champion level of the Community Center Fundraising Campaign. As a Community Champion, their exemplary pledge of $50,000 demonstrates their leadership in stepping forward to invest in the community's long-term health, well-being and growth.
Jeff and Sue Greischar were born and raised in Fairmont.  They owned and ran Tech Builders, a leading national construction contractor specializing in the hospitality industry. They are now retired and enjoying all the benefits and joys they have earned.
___
If you would like to donate, or would like to contact the FACC Foundation for a tailored donation, go on-line to fairmontcommunitycenter.com/donate and complete the on-line donation or contact form.