Exciting work is happening and progress is still being made…it's just currently happening in the background.
Since the Foundation Committee was formed in September, a lot of work has been done laying the foundation for the next steps of the Community Center process. Getting the Foundation created (a formal, legal, non-profit) was a huge step in itself. Marketing efforts are continuing to be planned and marketing committee members have begun meeting with various service clubs and organizations in the community. 
Did you see our float in the Glows Parade? Or our tent at Halloween on Woodland? Look for us at more community events in the future.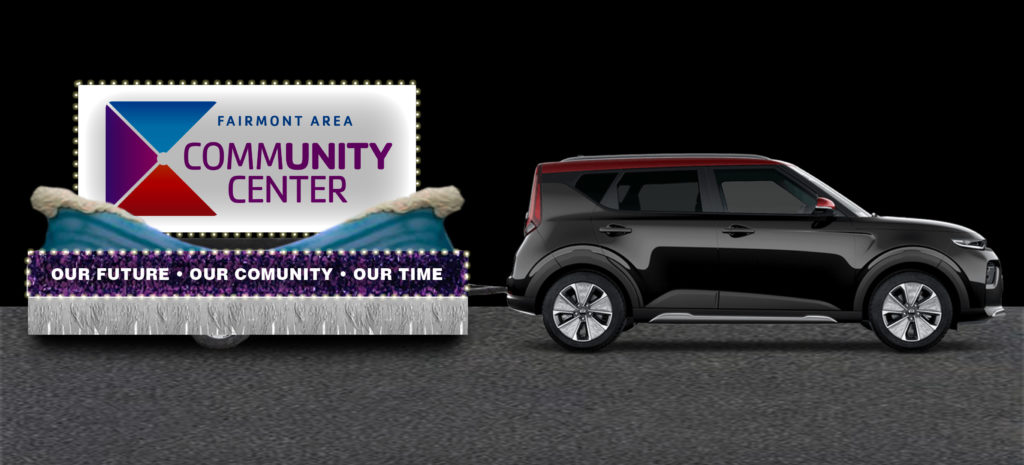 Want to know how you can help now?
We've also developed pledge forms and folder packets with information on the project. Physical folders with the pledge form are available for pick up at Graffiti Corner in Fairmont. You can also download the pledge form here: Download Pledge form.
We are in the process of making online donations available, so stay tuned.
The Foundation is super excited about this project. We encourage community members to learn more about it and reach out to us. If they're supporters of the project, help us spread the message regarding all of the benefits the community center can bring to us now, but also to future generations of this community.