Have a question about the Fairmont Area Community Center? Need clarification on something? Heard something around town you're not sure about? Send us your question and we'll get you the correct answer.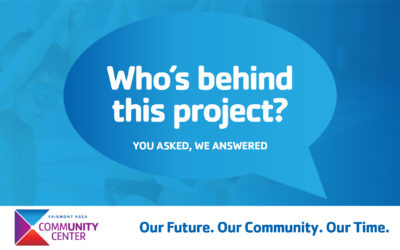 Foundation? Advisory Board? I thought this was a city project? Where does the Y fit in? What about...
The YMCA is program focused - Serving all in the community. While the vision is for the Fairmont...